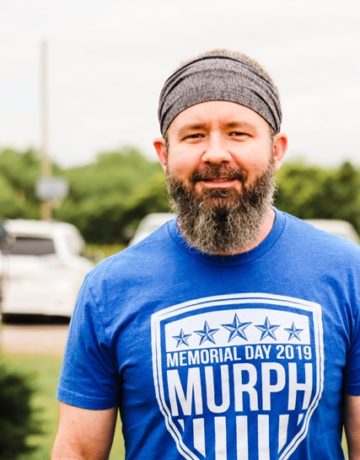 Daniel Boyd
Owner
Biography:
CrossFit Lvl 2
CrossFit Lvl 1
CrossFit Endurance
CrossFit Olympic lifting
CrossFit Mobility
CrossFit Gymnastics
USAW Senior Athlete/Sports Performance Coach
Daniel is the Operator and head coach of CrossFit Wichita Falls. He is a lifelong resident of the community. Before CrossFit, he was in radio for a number of years as well as a personal trainer. At an early age, he was involved in Martial Arts, studying years of Tae Kwon Do, Jeet Kun Do, Kali and grappling. He even had a stint as the White Power Ranger in the 90's. Additionally, Daniel was also a gymnastics coach training with kids and adults. After discovering CrossFit, Daniel began to see the limits of health that tend to be reached at the typical big box gyms. It was evident to him that people wanting to be healthy for life, as well as their families, needed an effective system with a personal touch that wouldn't lead to frustration and burnout. Daniel believes that CrossFit is a universal fit while still able to be completely tailored to individual needs. The group setting and personal coaching in every class strive to meet the needs of every person that comes through the door. Daniel enjoys spending time with his wife, two kids, and 5 (large) dogs as well as martial arts, playing music, and Olympic lifting. He has been doing CrossFit since 2007.